Featured Articles
Caught Between Generations
Instead of an Empty Nest, Are Your Chicks Coming Home to Roost?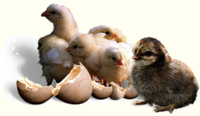 Bob and Karen Francis had looked forward to becoming "empty nesters." Once the kids were away at school, they could take that European vacation they had always dreamed about. But as they both reach their fifties, their reality is much different. Both work at full-time jobs. Their two teenagers will be heading off to college soon - and that means tuition bills. As their parents reach their seventies, they are requiring increasing medical care and attention. [FULL STORY]


Three Generations, One Family

Parents in the Sandwich Generation must take into account a series of important issues when dealing with planning regarding their children. Saving for education, maintaining health insurance, and establishing powers of attorney in case of an accident are all essential to keep from being blindsided by unexpected events. In addition, there are numerous tax issues that become important as kids grow up and move out. [FULL STORY]


Power of Attorney
What the Internet Doesn't Tell You
All through the articles in this newsletter, the importance of establishing a power of attorney is stressed. Anyone going to the Internet and typing "power of attorney" will find any number of web sites with standardized forms for sale or right there for download. It sounds perfectly easy, but don't be misled: a power of attorney enables another person to handle your affairs. This can encompass very serious matters such as deciding on your medical care if you become seriously ill, or disposition of your assets, effectively deciding the future of your family. [FULL STORY]




True Story: Talk About Caught in the Middle...
Emotional Issues: Take Time For Yourself